DEI Offers Two New Products at AutoZone®
---
FOR IMMEDIATE RELEASE
Contact: Mike Buca
Design Engineering, Inc
(800) 264-9472
(440) 930-7940
MikeB [at] DesignEngineering [dot] com
DEI Offers Two New Thermal Protection Products at AutoZone®

Growing list of DEI part numbers now available at more than 4500 AutoZone stores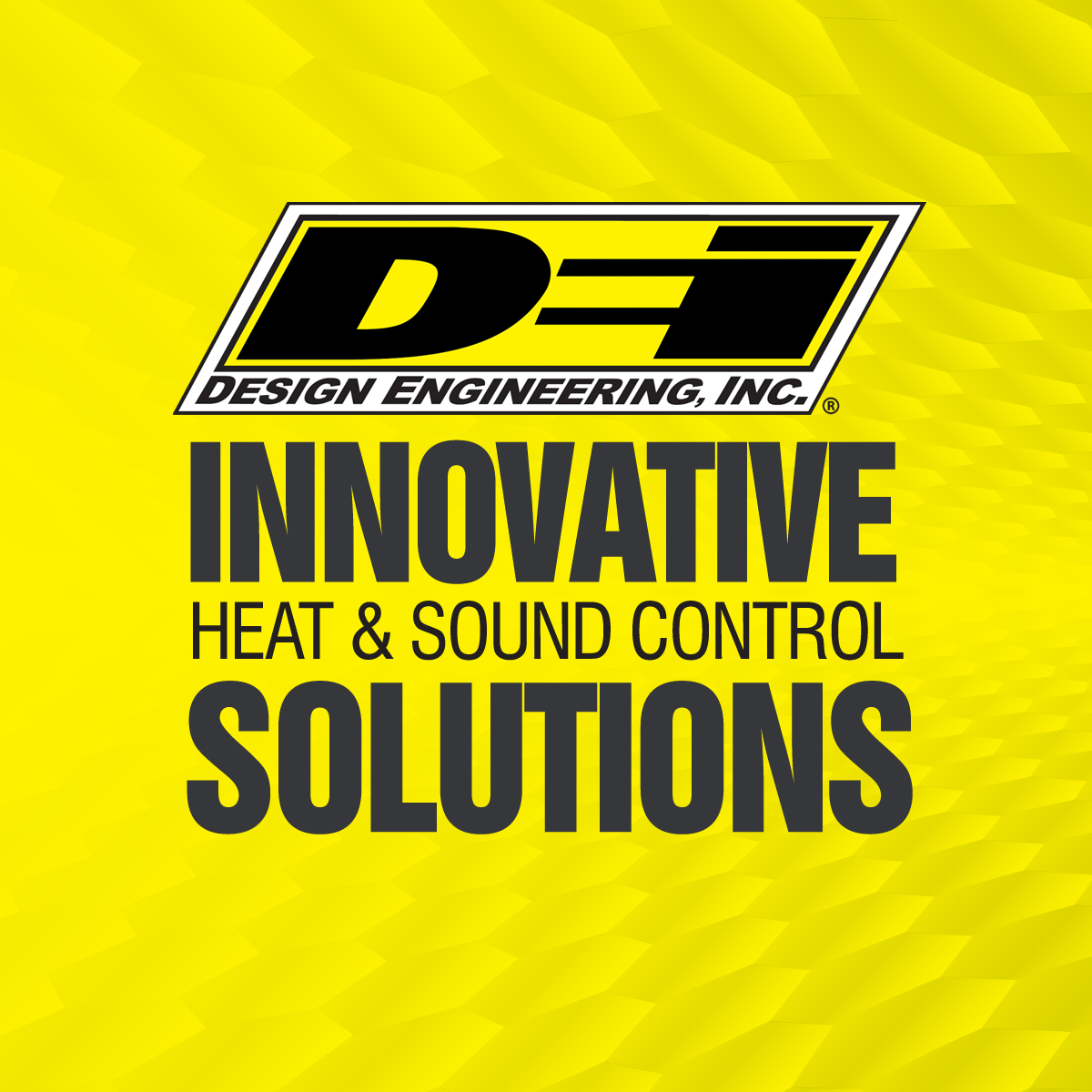 AVON LAKE, OHIO (AUGUST 2, 2016) –
DEI, the leading brand for automotive thermal protection, is proud to announce the availability of two new thermal protection products at AutoZone® stores nationwide.
DEI's Titanium Protect-A-Sleeve with LR Technology and Reflect-A-GOLD are now available at more than 4500 AutoZone stores joining DEI's flagship thermal wrap product - Titanium Exhaust Wrap with LR Technology™ in the 2" x 50 ft. length.
The newly added Titanium Protect-A-Sleeve with LR Technology provides thermal protection for wires, lines and cables from the damaging effect of direct and radiant heat; up to 1800°F direct heat, and 2500°F radiant. It is available at AutoZone in the ½" ID x 4 ft. length (part #010065).
The material used in DEI's Titanium Exhaust Wrap and Protect-A-Sleeve is composed of pulverized lava rock extruded into fibers and woven into a proprietary tight weave to provide a titanium-like strength and longlasting durability. It has a cool carbon fiber look that works well in any vehicle – show, race or daily driver; and provides protection of sensitive components at risk of heat soak.
Reflect-A-GOLD is a metalized polyamide polymer backed by a high temperature pressure sensitive adhesive used to reflect heat on firewalls, air boxes, air induction tubing, bulkheads, engine covers, floors, seat bottoms and other area's needing thermal protection. Lightweight and low profile, Reflect-A-GOLD resists UV degradation and can be trimmed to size. Reflect-A-GOLD is available at AutoZone in a 12" x 12" sheet (part #010066.)
For more information about DEI's thermal protection products available through AutoZone call DEI at 800-264-9472, or e-mail: Sales [at] DesignEngineering [dot] com. To keep up with the latest new thermal performance products from Design Engineering, Inc.™ (DEI), like us on Facebook or follow us on Twitter. For more information about AutoZone, go to www.autozone.com.
###
Download the attached high-res image
About Design Engineering, Inc. (DEI)
Formed in 1995, Design Engineering Inc. (DEI) is a major U.S. manufacturer and supplier of high performance automotive aftermarket products selling worldwide to a large number of commercial markets – automotive and racing, V-Twin, Sportbike/Metric, ATV/UTV/Off-road, 12 Volt/Car Audio, Industrial, Marine, and Aeronautical.
DEI, located in Avon Lake, OH, specializes in the development of thermal and acoustic performance products as well as cryogenic intake systems and related accessories under the CryO2™ brand, nitrous oxide systems and accessories under the Ny-Trex™ brand, acoustical insulation and sound deadening products under the popular Boom Mat™ brand, as well as a full line of performance coolant additives under the brand Radiator Relief™.